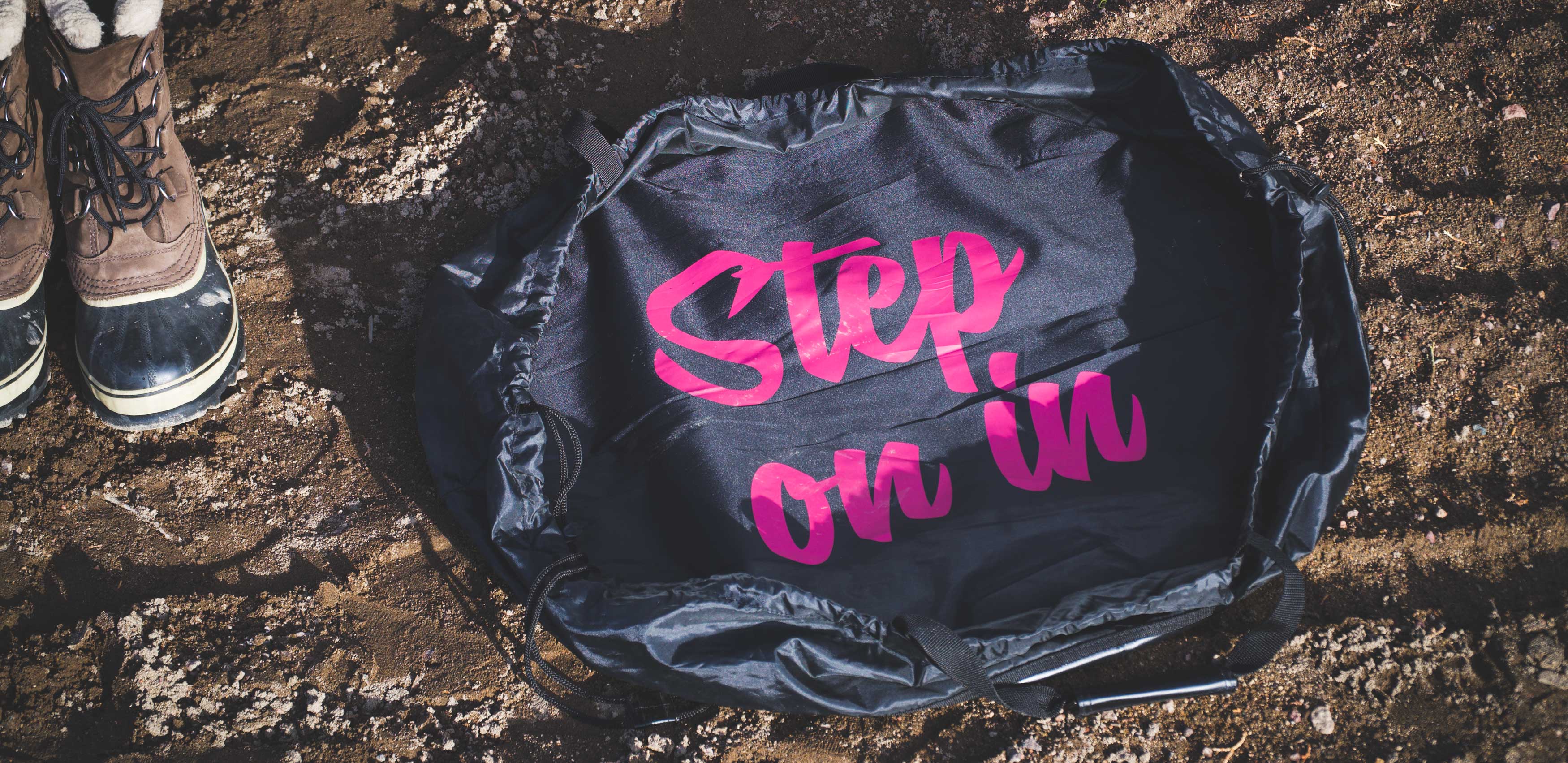 Muc-Off Grime Bag
Good to Go
Words & Photos by Drew Rohde
Muc-Off knows a thing or two about grime and dirt. The British cleaning and lube company has been creating products to keep riders clean in the nastiest muck the Isle can dish out. When we first saw the Muc-Off Grime Bag, we thought back to all those sandy Tupperwear lids and grimy feet. Over the last couple months the Grime Bag has become a must have whether we're going out for a dirt bike day in the desert or to test new mountain bikes in the woods.
Sure, you could probably bring a towel, or continue standing on the lid of your Tupperwear gearbox but those aren't nearly as comfortable or cool as the Grime Bag. The extremely durable changing mat also doubles as a dirty laundry bag on the way home. If your stuff is too dirty, just pull the draw strings tight and fold it up and away you go with the carry handles.
Made with durable, heavy duty coated polyester, the Grime Bag also features a padded base which is hugely appreciated in rocky terrain or gravel parking lots. With a diameter just over 27.5 inches, the mat offers plenty of room to stand, change, turn and do the hokey pokey.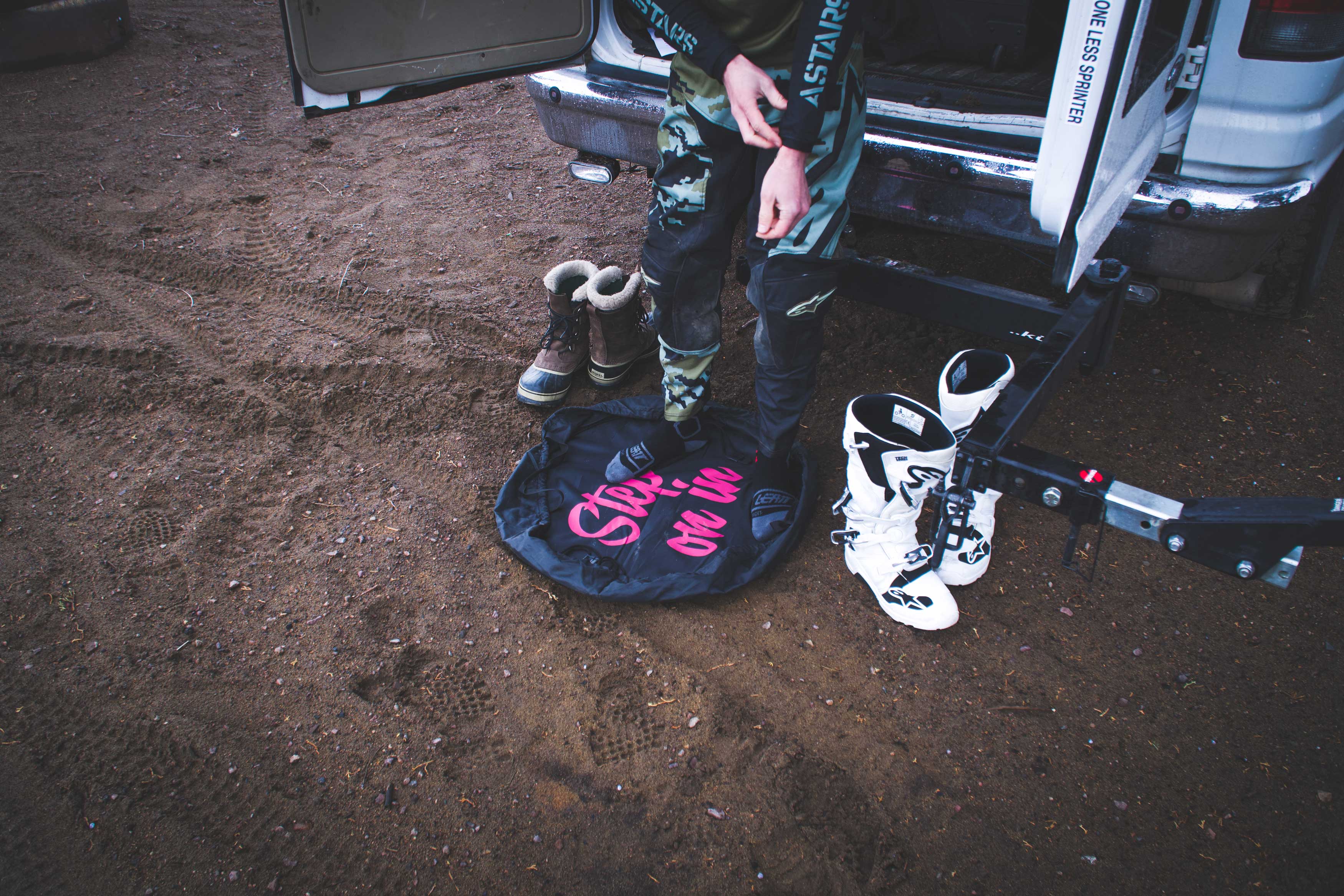 The Wolf's Last Word
Now that we have Muc-Off's Grime Bag we don't want to go without it. If you don't have one, spending $39 on a glorified mat may seem unnecessary. However, after months of clean feet, easy trailhead changing and dirty clothes transported home, we don't want to leave home without it. We should have know the brand who's been making cleaning products for the UK's nastiest mud would know a thing or two about improving your changing situation after a long day getting dirty. We dig it.

LEAVE A COMMENT, WIN FREE SWAG!
Want to win some free schwag? Leave a comment and vote up the most thoughtful comments and each month we'll pick a winner. The person with the smartest and most helpful replies will earn some sweet new gear. Join the Pack