Who is…
Riley Seebeck
FlowPhoto Co.
Photos by Riley Seebeck
Who is Riley Seebeck?
Raised in good ole Wisconsin der, and yes I love cheese, I'm not a sports fan unless it involves two wheels but if I had to choose I'll always Go Packers. Spotted Cow beer is the best beer in the world. I was raised two blocks from Lake Michigan, so I was attracted to water. I grew up windsurfing and kiteboarding and never really thought about mountains much until I got my first taste of DH at college in La Crosse, WI.
A small community of NW Wisconsinites sold me on the mere 600-foot bluffs we had in our backyard. My first real mountain bike was a Scott Voltage FR and it was sick! The feeling it gave me even cruising around town was like nothing I had ever experienced. Pure joy rolling, dropping and jumping anything and everything. As I got more into riding I started staring at more photos of the sport that drew me in. One particular image inspired me to make the move west, where I currently live in North Bend, WA. I'll never forget the shot, giant moss covered trees, fog flossing through them with a tiny rider at the base, railing a turn. I think it was Matt Hunter on an old Specialized with the red Boxxer fork.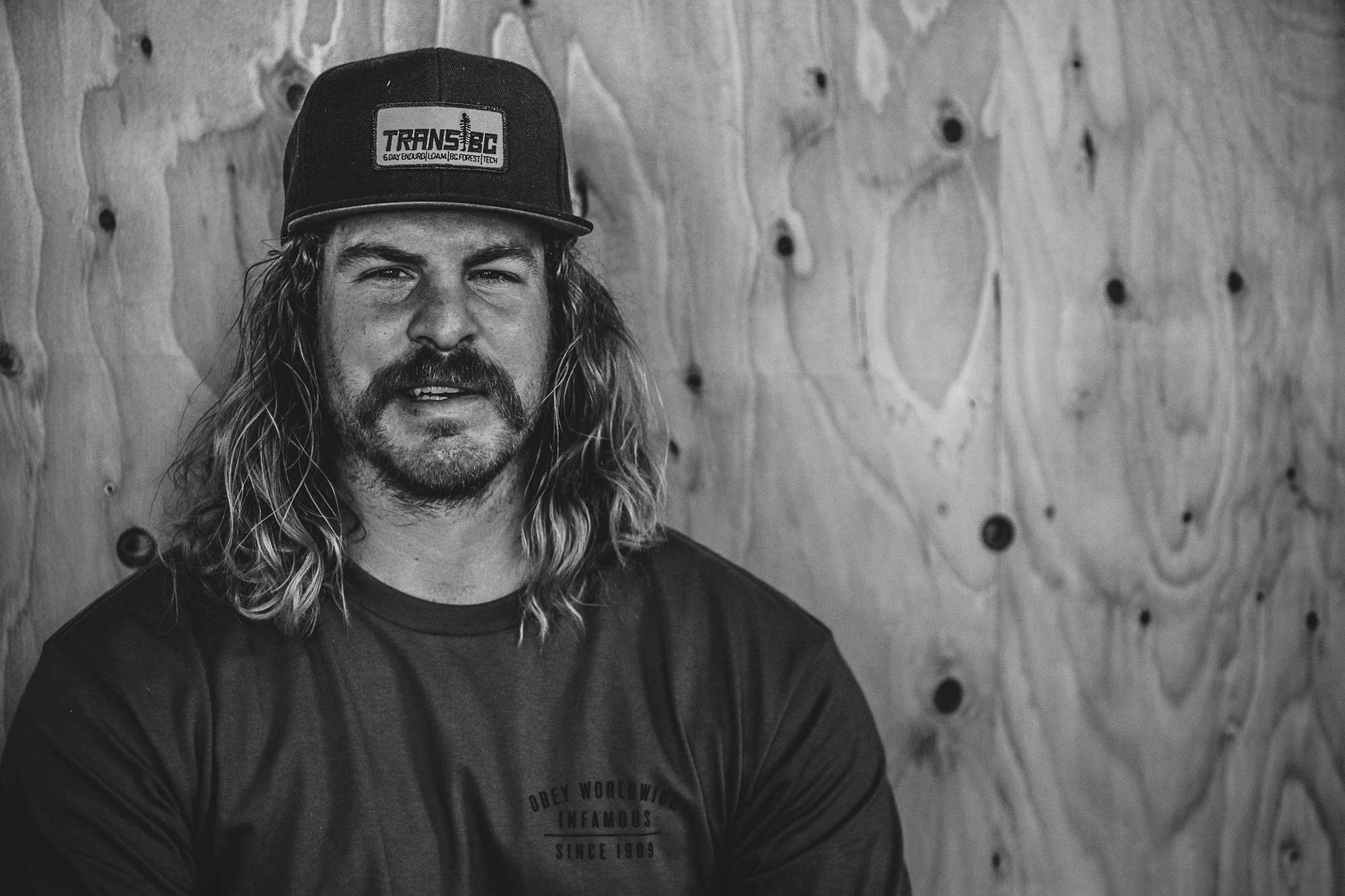 What was your first camera?
First camera I'd unfortunately have to give the credit to was the iPhone 4! It all started while hanging in the hammocks high on the bluffs looking down on town with my buddy Jason and a cold tall boy of PBR. I discovered the foregrounding technique and thought it was pretty sweet. From there I grabbed a Canon t3i with a ridiculous L series 17-40mm lens. The lens itself was 3x the cost of the body! Wide angle photography had been my main drive but with the 40mm I still had a little bit of range. Good glass is key right?
What gear do you currently use?
For me the Sony bandwagon was the right one to hop on. I rock the incredibly capable Sony a7iii and Canon 7Dmkii with Canon L series glass. I like to keep things simple but am able to cover the full range with an 8mm f3.2 fish eye from Samyang ($200 but so worth it!), Canon 17-40mm f4 (OG lens still rockin' strong), 70-200mm 2.8f ISii (the bazooka that's perfect for good range). I use two flashes if needed from Godox, I don't normally like to use flash but it's been sparking my interest lately. And lastly the DJI Mavic Pro, not only is it a great tool for aerial shots but a great toy for exploration. I'll use this for video and photo but also to scout zones out of reach or for race photography.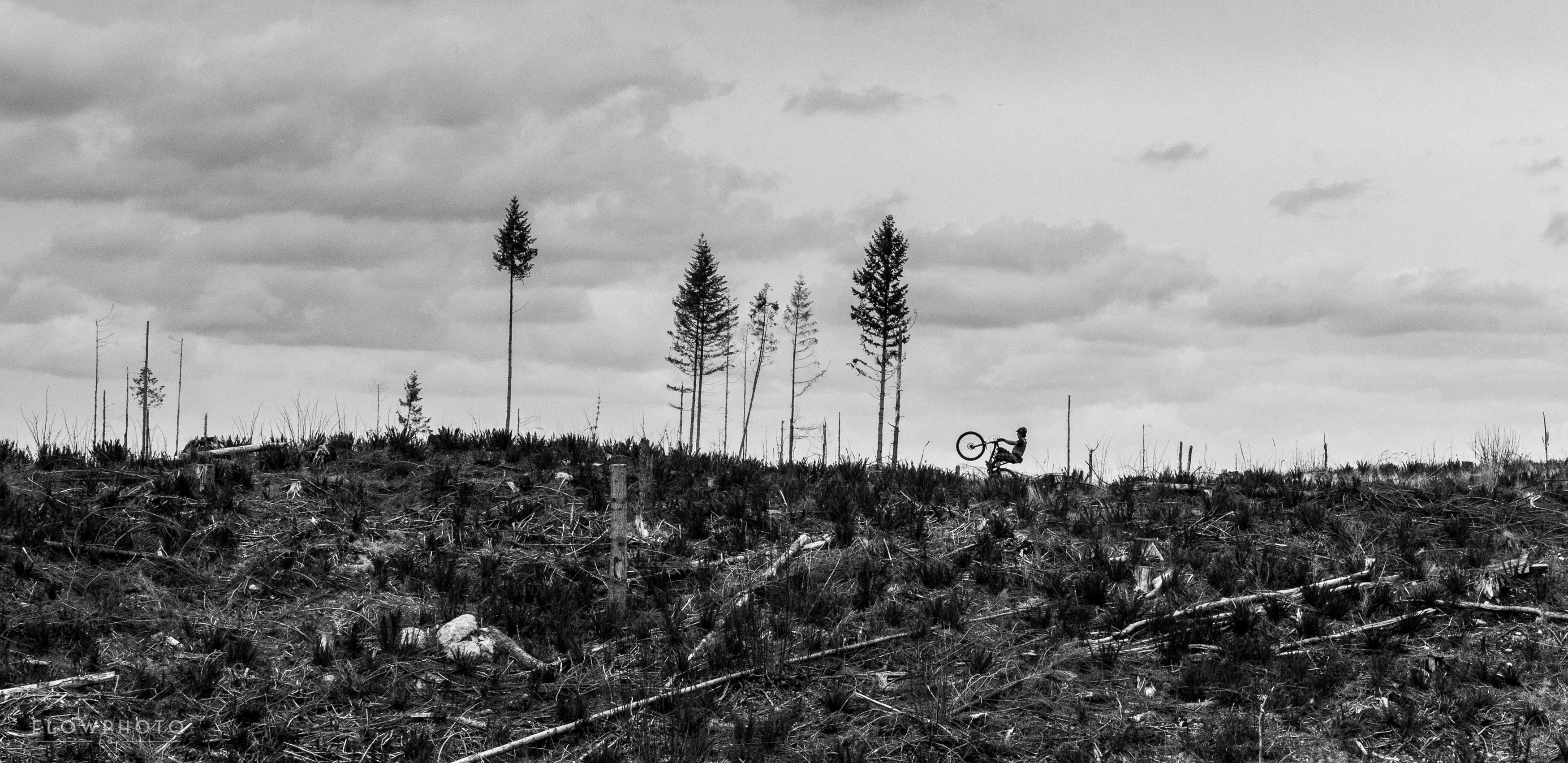 What's the scene like where you're from, what is your favorite thing to shoot?
North Bend, WA is a great place to call home, the center of my universe as a matter of fact. Washington itself is. I've wanted to live out here since I was ten. I don't do well in heat or sunny conditions, I love the moisture and lushness we have surrounding us and the mountains are gnarly and steep, what more could you ask for?
My favorite thing to shoot is easily high alpine mountain biking, but kiteboarding and ocean sports are super close behind. For me, I can really relate to riders and what they feel while on their bike. Any shot with mountains lining the background gets me going like none other. The feeling you get when reaching the top and having nothing but descending ahead of you surrounded by insane alpine views could possibly be the greatest thing in the world.
I have serious interest in tapping in to the moto scene as well if anyone is looking! ;)
What is a dream shoot location?
Dream shoot, dream shoot… This is a hard one as each spot I shoot always turns out to be a special place for me. I would have to say somewhere in the Chilean mountains with a view of the ocean. Chaiten is a city below a magnificent glacier laden mountain range right at the coast. I have been looking at this spot for possible stories.
The Fitz Roy range looks breathtaking as well.
What is your style and inspiration?
My style is very landscape heavy. I have had to tell myself to crop it in more! I just really love nature and how gorgeous it can be when you slow down and check 'er out! When I'm framing out a shot I usually look at the landscape first and ask how I can then fit the rider into the shot whether it's biking, skiing, climbing, kiting etc. I like to get moody with it, raw, gritty, showing lots of detail but not too punchy. It's super cool to hear people say that my photography gives them that feeling they experience while riding.
Who would you love to work with?
Honestly this new Jasper Penton guy! Dude has unreal style! But truly I've always been a huge fan of Matt Hunter. Something about the guy's sense of the trails as more than just a place to ride. He seems humble and kinda private, I dig that, I think he and I would get along well!
Who is your favorite photog?
I have many but my all time would have to be Sterling Lorence. He's got the right combo of artistic vibes with radness. His eye is unmatched in the MTB scene.
Right on man! Sterl is definitely one of our favorites and a solid human all around. Thanks for taking the time to answer some questions and we look forward to seeing more of your work this season.
To see more of Riley's work and keep up to date with local shows, exhibits or to contact him, visit flowphotoco.com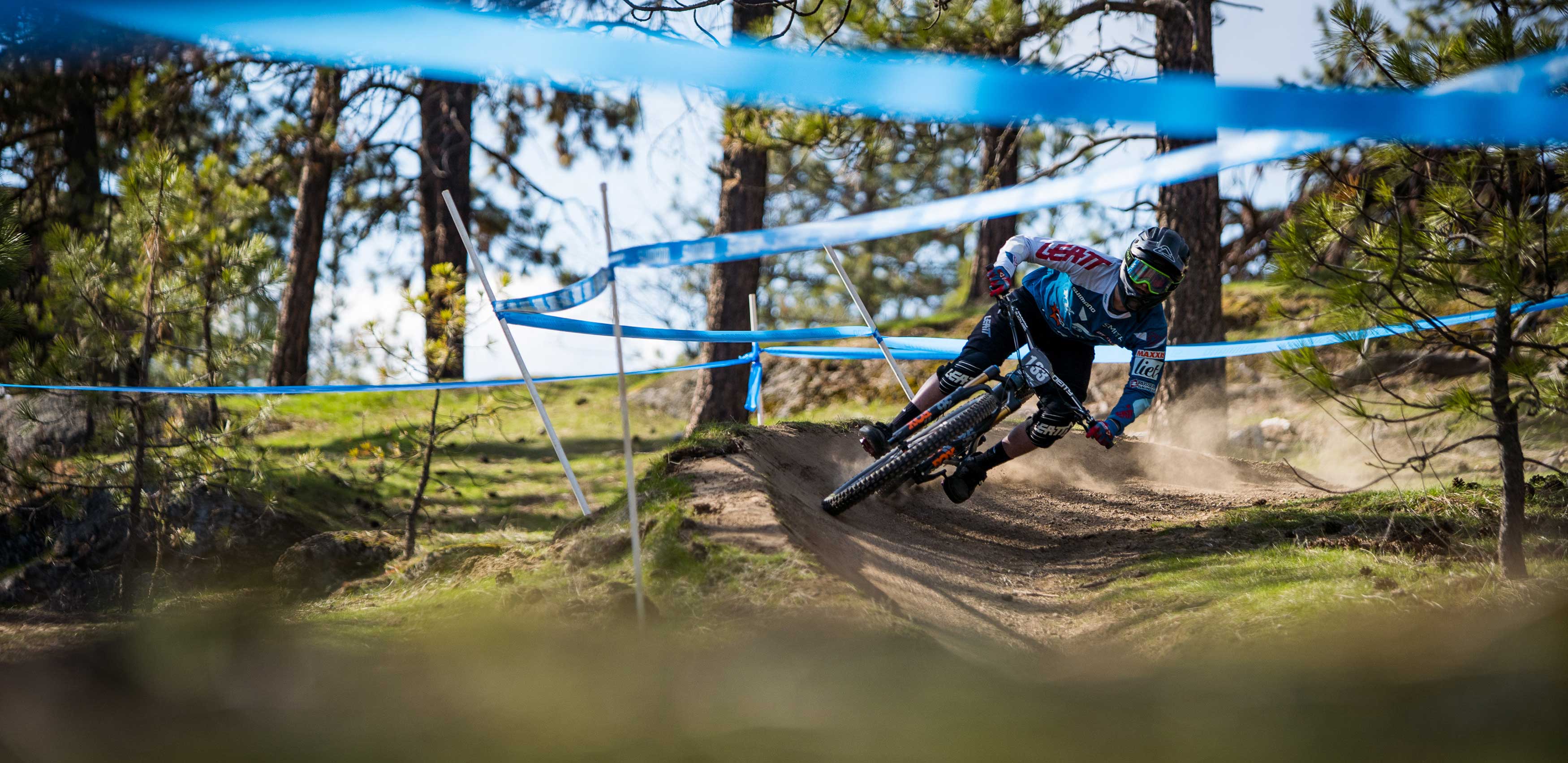 LEAVE A COMMENT, WIN FREE SWAG!
Want to win some free schwag? Leave a comment and vote up the most thoughtful comments and each month we'll pick a winner. The person with the smartest and most helpful replies will earn some sweet new gear. Join the Pack