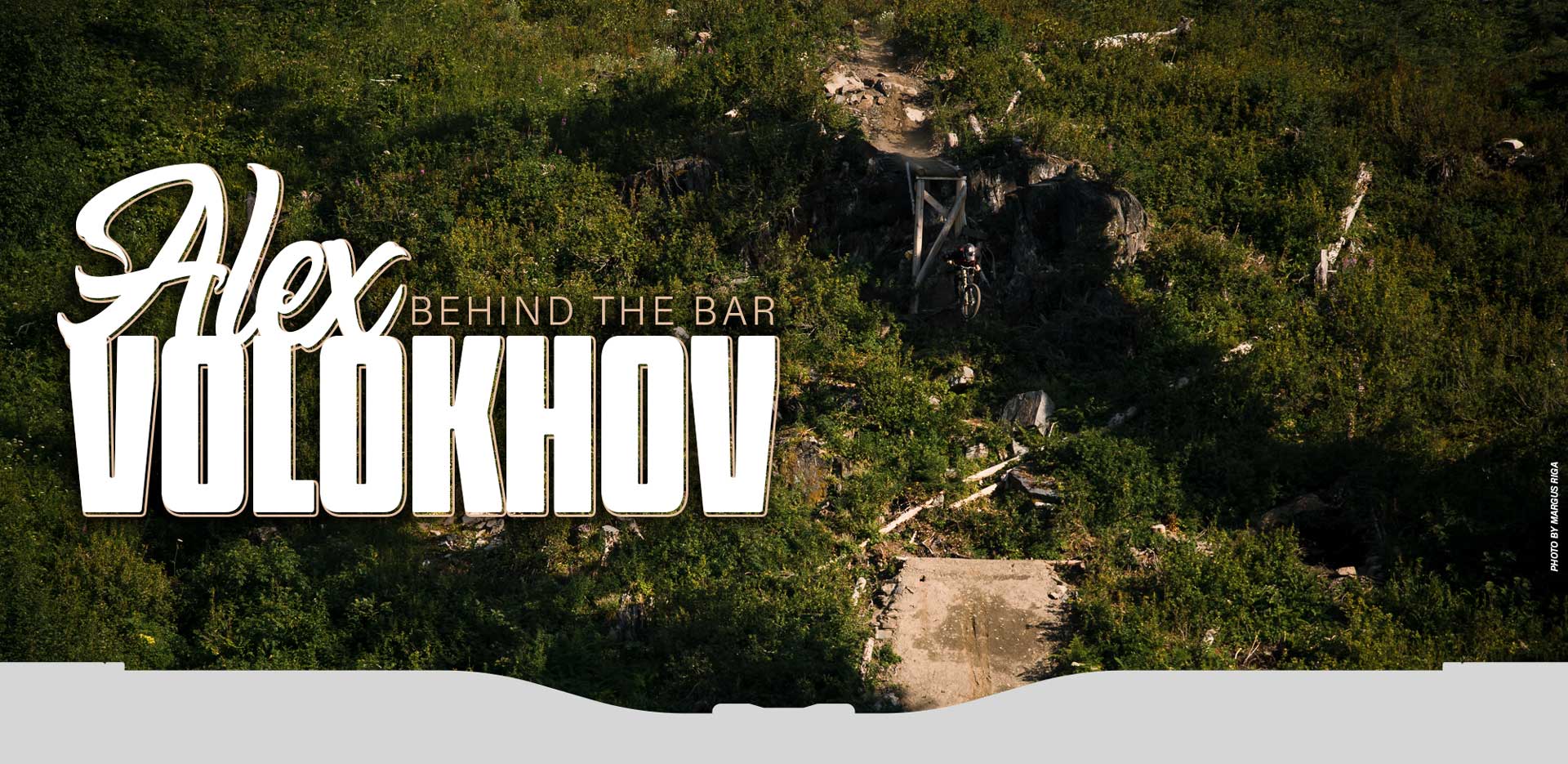 BEHIND THE BAR
ALEX VOLOKHOV
Presented by SR Suntour
Photos by Margus Riga, Hoshi Yoshida, JP Gendron & Tom Beardmore
If you're a fan of big mountain lines, big air and freeride, chances are Alex Volokhov has flown across your radar. Raised on the hallowed soil (and snow) of Nelson, British Columbia, Alex has grown up living the outdoorsman lifestyle. He continues to chase the dream while showing a thoughtful, responsible side beyond his years. Just before he left the grid for his winter job of moderating pine beetles in the cold northern forests of Canada, we sat down with the 25-year-old Volokhov to learn more about what makes him tick, where he came from and where he sees himself going. During our conversation we were impressed by Alex's future goals, off-season work ethic and plans to invest in longer term strategies that will secure his financial future when sending huge jumps no longer pays the bills.
After watching Alex ride and seeing his confidence on mega-sized jumps a person may think he's been working at the sport his whole life. In fact, even we assumed this. Quite the opposite is true however, yes, he rode bikes in his younger years, but Alex was priming himself to be a professional snow athlete, not a mountain biker. At the age of 13 Alex joined the Burton Development Team but soon after realized that the illusion of being a pro wasn't all that it was cracked up to be. "I just got tired of all the filming, repeating lines over and over and just felt like I was losing the passion," Alex shared. After riding on the Burton Devo Team for a while he decided the best way to keep the passion was to pull back and just ride for the love of the sport. It was about this time that Garett Buehler took him under his wing in 2013, just about seven years ago.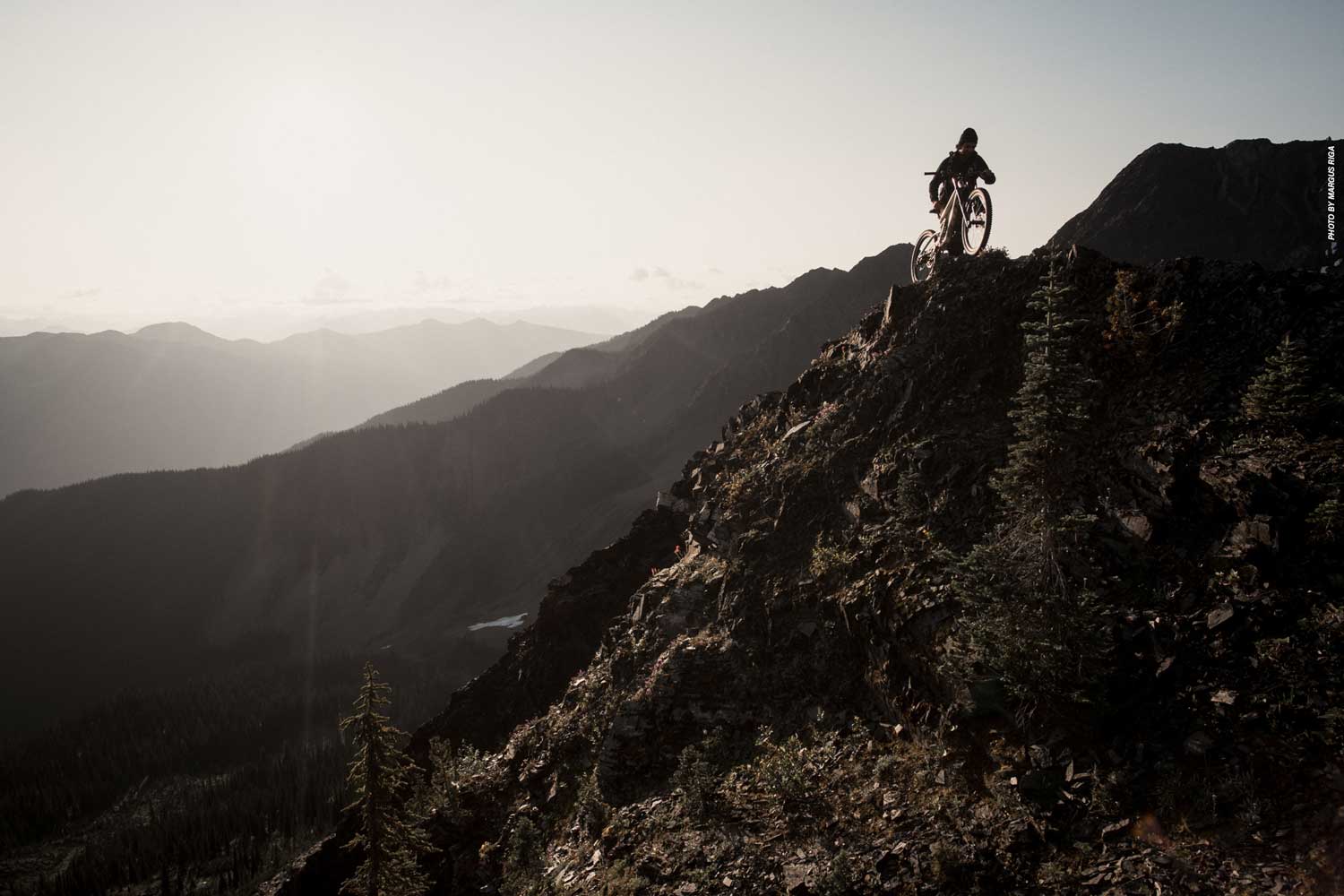 Pro rider Garett Buehler had some sections in Scott Secco's film, Builder, and recruited Alex to help sculpt his lines. His natural eye for big mountain freeride crossed over naturally and Alex made the transition to the mountain bike world with a new sense of passion and excitement. Like many young mountain bikers, Alex grew up watching Freeride Entertainment flicks like the New World Disorder series, much of which was filmed in Nelson, B.C. Now it was Alex's turn to be involved in the film productions pushing the sport of freeride MTB and he was stoked.
Since then Alex has continued to be involved in the progression of freeride in several ways. He recently competed in the Marzocchi Proving Grounds, where we came in sixth place, despite the bad weather. Alex has also quite literally helped shaped winning runs at Red Bull Rampage. Two of the three years that Kurt Sorge won the most famous mountain bike event in the world; Alex was there digging for Kurt. This experience no doubt has given Alex the confidence and desire to proclaim his biggest dream, "To ride Red Bull Rampage!"
Without further ado, let's get to know who Alex Volokhov is, behind the bars.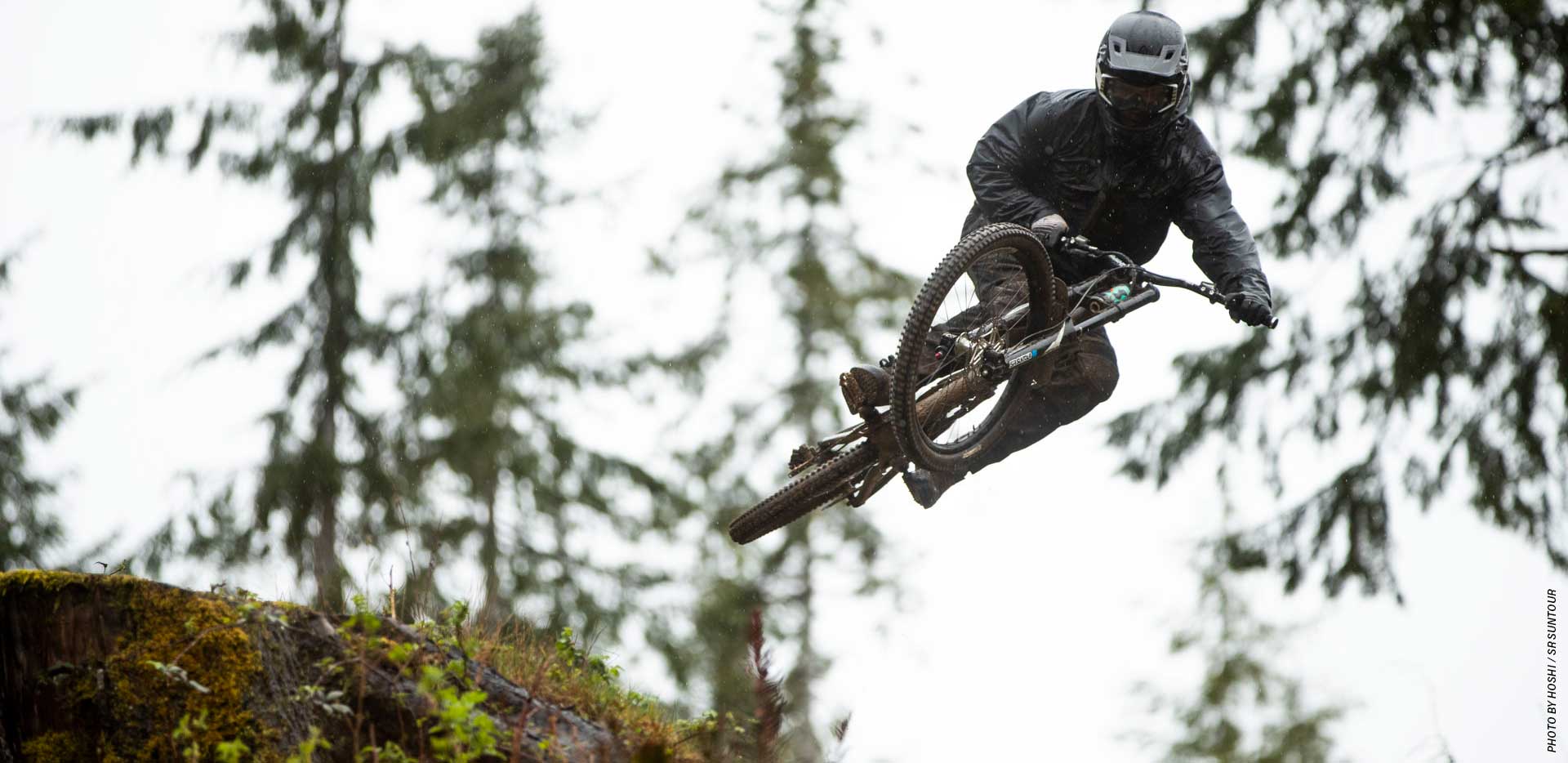 TLW: We know you're packing up to leave town for a few months, so thank you for taking the time to sit down with us. Could you tell the readers where you're headed and what you're up to?
Alex Volokhov: Yeah absolutely man. Every year from about December to March I head up north and work outside of a tiny little town of about 1,000 people. It's cold but we move around and cut trees and burn them to help treat the pine beetle problem.
TLW: Wow man, that sounds brutally cold, but pretty fun too!
AV: Yeah, it is both of those things! But I really enjoy it, we have a solid crew and it helps me financially quite a bit so I don't have to pinch pennies the rest of the year and when the time comes that riding bikes doesn't provide anymore.
TLW: For such a young guy you've got some big plans going and realize that the bike riding dream won't last forever. It also seems like a lot of the younger pro riders these days are smart with their decisions, investing in brands, real estate etc. Do you guys have serious "business" type conversations discussing portfolios and investment opportunities when you're together at events? Or is it all just big airs and brews?
AV: Yes and no. With biking getting older we're seeing a lot of people branch out into different segments of the sport and being smart with investments. I was raised to think smart and it goes back to having a good head on your shoulders and wanting the best for your future. Big airs and brews won't pay for your retirement, so it's nice to have some sort of "plan" for down the road.
TLW: Speaking of getting older, you're a decade younger than me, yet we both grew up watching the same videos and riders on repeat. Coming up as a kid watching New World Disorder videos that got viewers pumped to go out and send it, what do you think about the current state of mountain bike media and filming?
AV: Tough one to answer. Quantity over quality seems to be happening a lot. Be awesome to work on a segment all year like snowboarding or skiing. More of like an end of year highlight type feel. Be way cooler than something pumped out in three days. I think a project like that keeps it real, high quality, and can showcase epic riding that gets you stoked.
TLW: Do you have any goals of making a video or edit that are influenced by those roots?
AV: Always do. Just finding the resources and money to do it can be tough. Definitely have some plans brewing though.
TLW: Earlier you said your biggest goal is to ride the Red Bull Rampage. What sort of a run could people expect from you? Big tricks and a manicured line, raw freeride radness or a mix of the two?
AV: Mix of the two for sure. Would love a super gnarly chute, mixed with some big drops and a few tricks tossed in. Hard to say till you're actually there but would love to keep it big mountain and gnar.
TLW: What's the hardest part about being a professional mountain biker?
AV: Injuries and being on the road.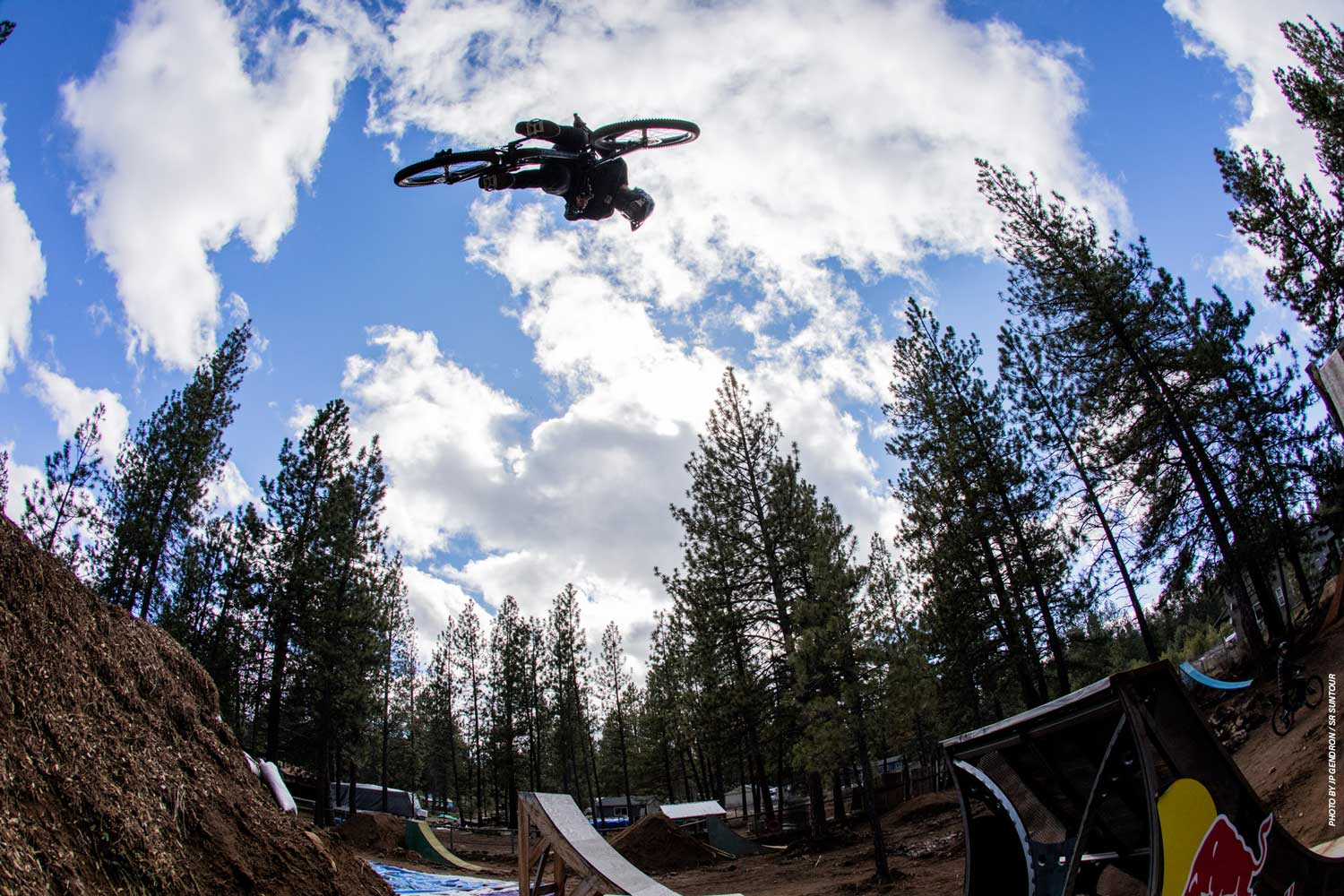 TLW: What would you say is the biggest misconception about being a pro rider?
AV: That everything is being handed to you. As a professional athlete you definitely still have to bust your ass, put a lot at risk, and go through tons of ups and downs. Nothing came or will come easy. At least for myself.
TLW: It seems lots of youngsters feel pretty entitled these days, firing off relatively anonymous Instagram messages expecting free gear. As a rider who's had to work hard for sponsorships like that from SR Suntour, do you have any tips or do's and don'ts for riders looking to get support?
AV: Be yourself. Try to stand out. Create a niche. People will notice. Go out and build your own stuff, this one's key. There are lots of messages these days of people wanting to just show up and film stuff you built. It's rewarding and extremely satisfying to put in the work and create something for YOU and your style.
SPEED ROUND
TLW: If you had to pick between riding your ultimate dream bike once a month or a shitty bike as much as you want, what would you pick? Not Walmart shitty, but like 2003 white handlebars shitty.
AV: Dream bikes these days are pretty nice compared to what we had. But that would mean not riding much, so I would have to go for the 2003 white bar'd bike, ha ha ha.
TLW: What is your favorite part about riding bikes?
AV: The places you get to visit and the awesome people you meet along the way. Best memories of my life revolve around bikes. Also, the mindset riding puts you in. Rarely do you have a shitty day when you get out to ride.
TLW: The best feeling you get on a bike is when?
AV: When you ride out of a gnarly line, land a new trick, or just hammer laps in primo conditions with your buddies. Hard to really narrow that one down.
TLW: We hear you're quite an angler… What is the craziest fishing story you've got?
AV: I was probably seven and we caught a Musky, a type of fish, and it was literally the same size of me. Ran to the front of the boat scared shitless and to this day I haven't forgot that moment. They call 'em freshwater sharks.
TLW: Favorite food?
AV: Whatever's cooking! And at least once a week it's tacos.
TLW: Guilty pleasure?
AV: Dirty Burgs…
TLW: Something you wish you were better at?
AV: Moto, Skateboarding and Surfing. Still working on 'em haha.
TLW: What is your dream vehicle?
AV: A minty 1985 or so Toyota Landcruiser.
TLW: Do you have advice for people out there?
AV: Follow your dreams and never quit. Cliché but man it's true. Also keep in mind riding isn't forever so some sort of back-up plan is always smart. Never know what can happen.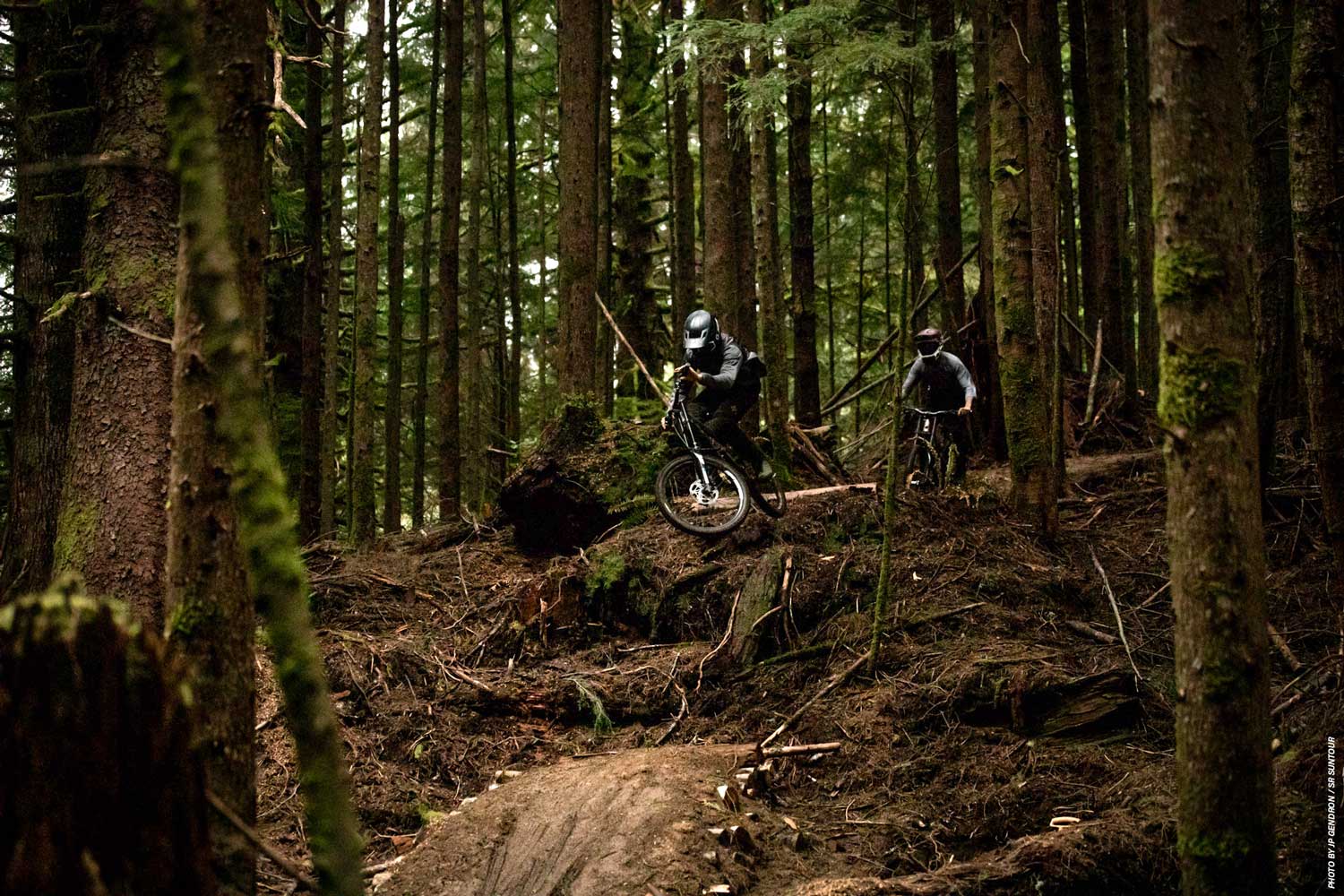 Thanks very much for taking the time to chat with us Alex. We wish you the best this winter and can't wait to see your Red Bull Rampage submission videos and training progress as you step up to chase your dream! Keep an eye out folks, one day soon you could be seeing this name on the list of riders dropping into the world's gnarliest mountain bike line in Virgin, Utah, and we hope that day is soon!
Alex is currently sponsored by:
SR Suntour  |  FSA – Full Speed Ahead  |  Giro Cycling
Schwalbe Tires  |  Dissent Labs  |  Sensus Grips
Box MTB  |  NRG Enterprises