Santa Cruz Mountains Trail Stewardship 
Support Santa Cruz Trails Rebuild
Win An Ibis
Recent storms devastated beloved trails in Santa Cruz. Ibis Cycles and Santa Cruz Mountains Trails Stewardship have teamed up to provide relief and give away any bike from the Ibis lineup.
Santa Cruz County made headlines recently–and not in a good way. Following historic storms throughout January and even a dusting of snow in February, the mountain bike mecca was left battered and broken, with washed out roads, destroyed homes, and shuttered local forests and mountain bike trails. Some open spaces have since reopened, but Soquel Demonstration State Forest and its world-ranked Flow Trail remain closed to the public for the foreseeable future. Over 50,000 cyclists flock to Flow Trail's beloved berms every year, and the local mountain bike community relies on SDSF for its trail magic.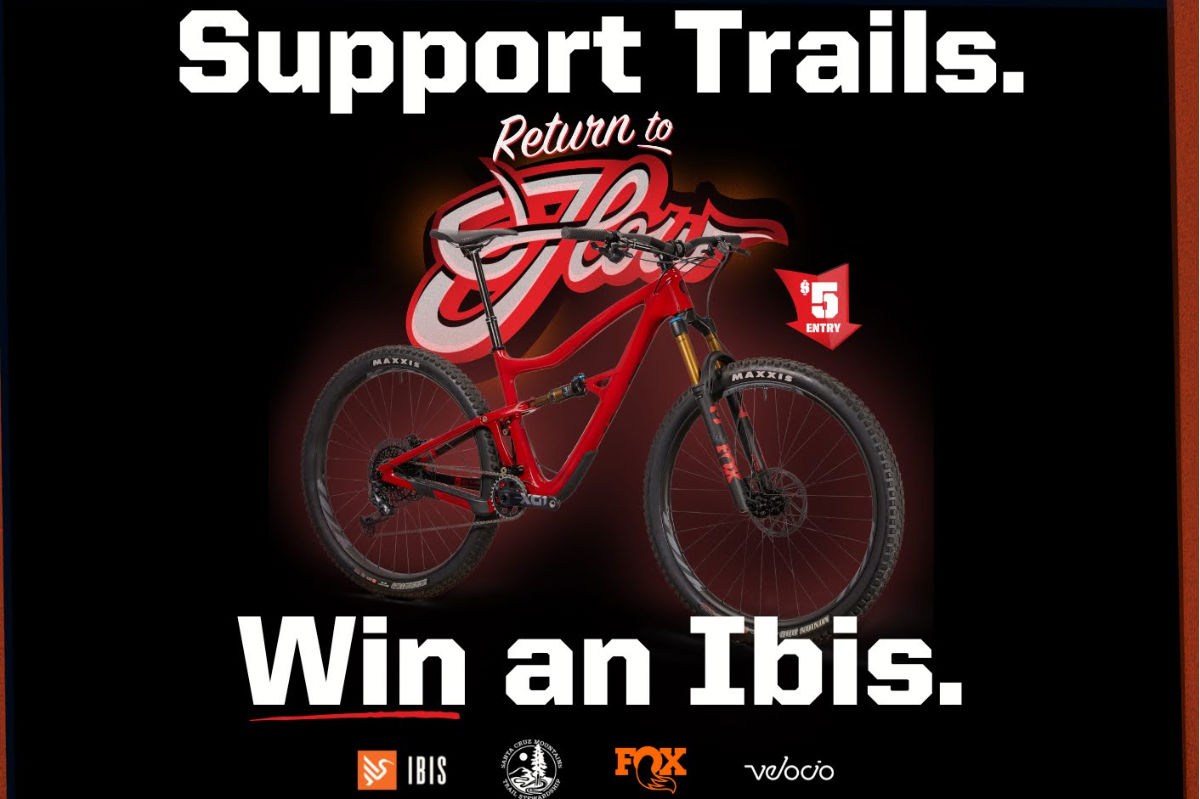 To expedite the reopening of Soquel Demonstration State Forest, longtime partners Ibis Cycles and Santa Cruz Mountains Trail Stewardship (SCMTS) have joined forces to give away any bike in the Ibis lineup to one lucky donor.
The first $50,000 donated will be matched thanks to generous donors, and for every $75,000 the campaign raises, Ibis will also donate an Oso e-bike to the SCMTS Trail Crew.
Giveaway entries are just $5 each, and the giveaway closes on April 14. SCMTS members who enter the giveaway will automatically be entered to win a members-only bonus prize of one Ibis carbon wheelset of their choice. Special bonus prizes are also unlocked for donors who give over $50 to the campaign. Visit santacruztrails.org/win to learn more and enter to win the bike.
Their latest "Return to Flow" campaign is a nod to the pairing's 2014 giveaway, called "Own the Flow", that raised the funds to originally build and open the Flow Trail to the public. Now, almost exactly nine years later, the bike manufacturer and trail stewardship have come together to reopen and repair the exact same trail.
"Flow Trail is our flagship trail for mountain bikers, and access to SDSF is essential to the health of our riding community" said Matt De Young, executive director of SCMTS. "With Flow about to turn nine and access to the forest restricted, now's the perfect time for us to revisit 2014's successful 'Own the Flow' campaign and give away another Ibis in the name of trail stewardship. We can't wait to reunite locals and visitors with their favorite trails–hopefully just in time for Flow's birthday on April 16."
"This year's bike giveaway hits close to home," said Saris Mercanti, marketing manager of Ibis Cycles. "Our community was deeply affected by recent storms, and oftentimes, an escape to the redwoods keeps spirits high through the hard times. We need access to SDSF trails, and are proud to partner with SCMTS and give away any bike from our lineup so we can expedite trail reopenings."
Funds that roll in from the "Return to Flow" giveaway will fuel hundreds of hours of trail work by SCMTS' professional Trail Crew and hundreds of volunteers. Heavy use left Flow Trail with braking bumps and worn-out berms, but recent storms have added an additional layer of damage with fallen trees, washed out drains, and damaged tread. SCMTS will post updates of its Flow Trail and SDSF trail work plans on its social channels–follow along here.
Funds from the "Return to Flow" giveaway will support the organization's Timeless Trails campaign to both renew access to Soquel Demonstration State Forest and build the next generation of local mountain bike trails in Santa Cruz. In addition to its concerted effort to rebuild Flow and other SDSF trails, SCMTS is currently constructing nine miles of bike-friendly trail at Cotoni-Coast Dairies, a new unit of the California Coastal National Monument. With Ibis by its side, SCMTS is excited to keeps its landmark projects like Flow Trail in great shape and usher in the future of outdoor access in the Santa Cruz area.
For more information: Click Here or email Katy Poniatowski at katy@santacruztrails.org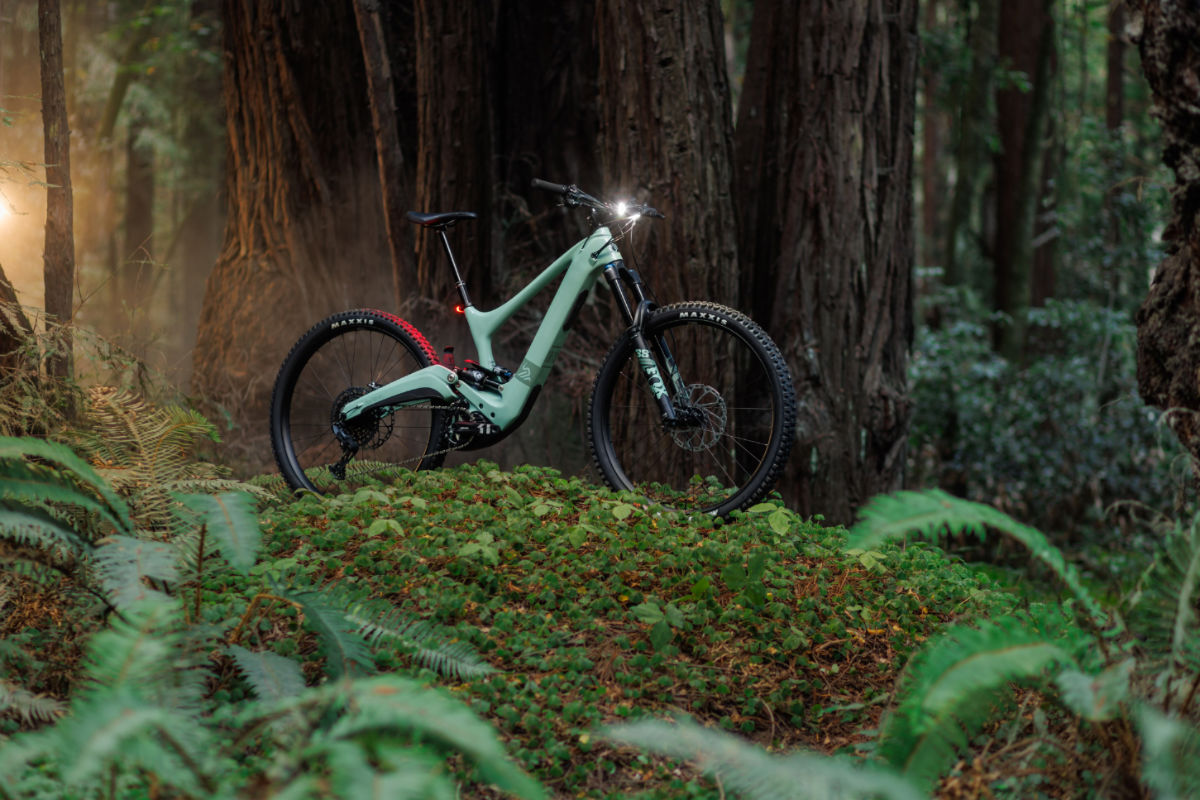 LEAVE A COMMENT, WIN FREE SWAG!
Want to win some free schwag? Leave a comment and vote up the most thoughtful comments and each month we'll pick a winner. The person with the smartest and most helpful replies will earn some sweet new gear. Join the Pack and get the latest news and read the latest reviews on the top mountain and electric mountain bikes.