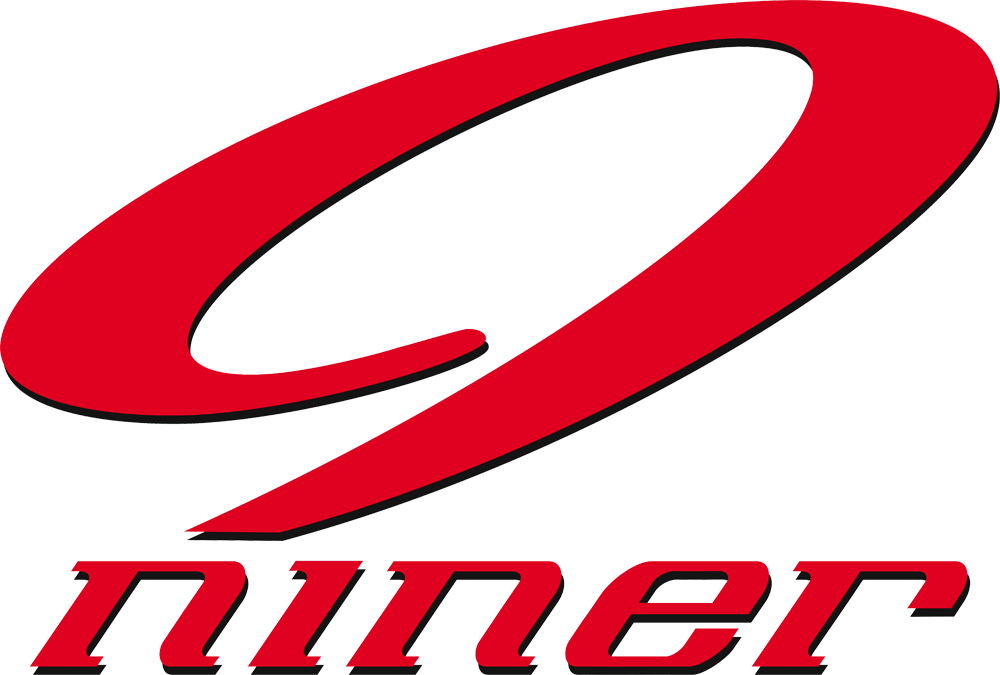 Back in the early 2000's when 29ers were still on the fringe of the industry For Collins, Colorado based Niner made the bold decision
to focus solely on the big wheeled bikes. The Niner owners and employees never shied away from voicing their opinions about wheel size and it wasn't until 2016 that they moved away from "only 29ers" to offer a 27.5 compatible bike. The fact that it took them so long to offer something other than a 29er showed how much success they had in that market. Their popularity and widespread acceptance even led Niner to introducing President George Bush to 29ers in 2010.
For over a decade the Niner RIP 9 has been their flagship model. The RIP 9 like the other Niner models uses their CVA (Constantly Varying Arc) suspension system. CVA is a short dual link, four-bar system that was developed and patented by Niner. Originally designed specifically to account for the great bottom bracket drop of 29ers, the CVA pivot and linkage is ideal for larger wheels and tire sizes. Niner's CVA system controls unwanted suspension movement with calibrated anti-squat provided by chain force. With the use of careful pivot placement CVA keeps the suspension active when climbing and descending. Niner's CVA gives a balance between pedaling efficiency and fully active suspension.
With the resurgence of 29ers over the past several years and with the addition of the RIP 9 RDO 27.5 Niner's future looks as bright as their past.
Below you can find all of the reviews we've conducted aboard Niner Mountain Bikes. We take pride in offering the most honest and up-front reviews in hopes that you can better inform yourself on any future purchasing decisions based on your local terrain and skill level.
To learn more about Niner Mountain Bikes visit: https://ninerbikes.com/